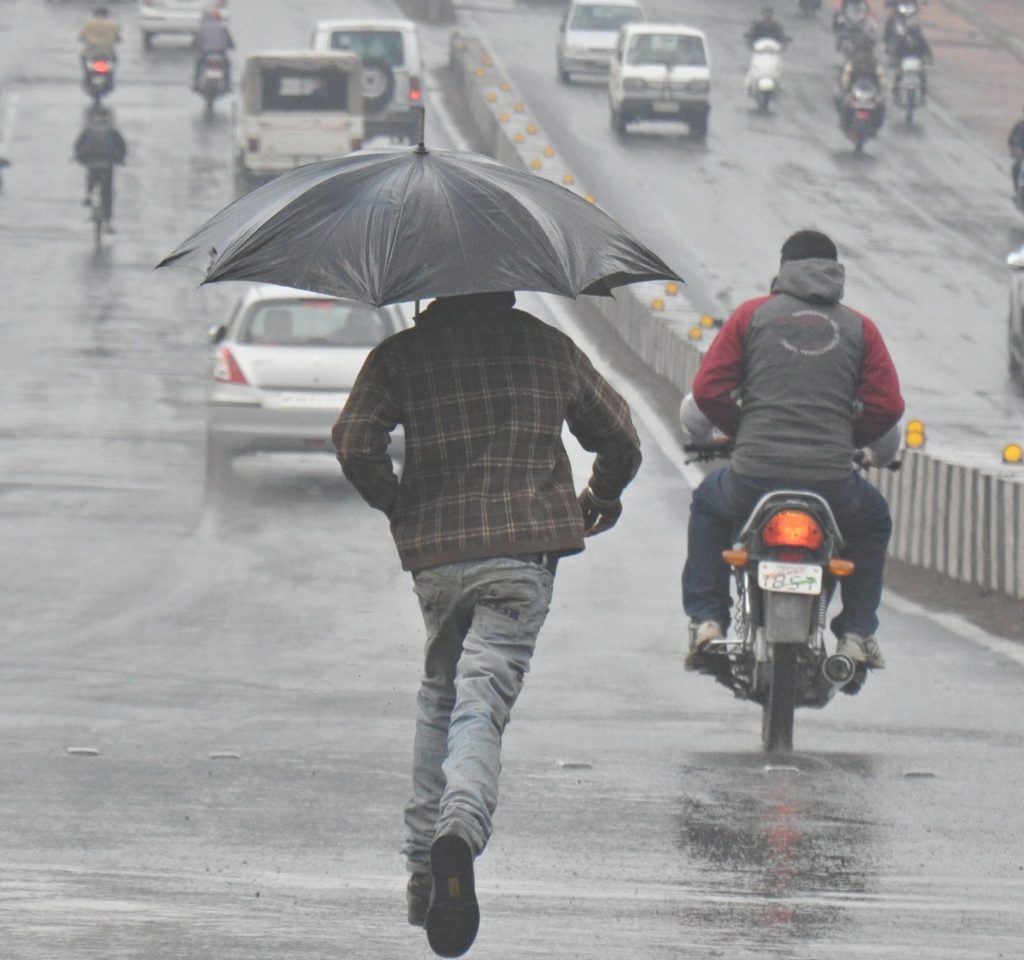 Janvi Sonaiya
Ahmedabad, Aug 20 (IANS) As the nation grapples with the repercussions of increasingly erratic weather patterns, Gujarat finds itself at the forefront of this meteorological upheaval.
Unseasonal rains, cyclones, and intensified heatwaves have collectively become synonymous with the state's climatic narrative. However, these disturbances are not merely capricious acts of nature; they are rooted in a complex interplay of geographical diversity, anthropogenic factors, and climate change vulnerabilities.
A comprehensive study on the vulnerability of states to climate change ranks Gujarat as moderately vulnerable, sporting a vulnerability index of 0.50 to 0.58. Nevertheless, an in-depth analysis conducted by the Council on Energy, Environment, and Water (CEEW) reveals a more concerning reality.
Nearly 29 out of Gujarat's 33 districts, encompassing a population of approximately 62.83 million, stand in the crosshairs of extreme climate events, such as cyclones, floods, and droughts.
This vulnerability index underscores the magnitude of the challenge that Gujarat faces in safeguarding its communities and ecosystems against the onslaught of unpredictable weather phenomena.
Global warming, an unequivocal consequence of human activities, manifests acutely along Gujarat's extensive coastline. With each passing year, rising sea levels threaten coastal cities and industrial hubs, including Kutch, Surat, Bhavnagar, and Bharuch.
The insidious march of seawater intrusion imperils the very fabric of urban life, infiltrating even the boundaries of cities like Surat and Bhavnagar. Beyond urban centers, key economic zones like the petrochemical hubs of Dahej and Hazira, alongside the bustling port of Kandla, grapple with the ominous prospects of inundation.
Even the state's agrarian heartland bears the scars of climate uncertainty. The famed mango orchards of Gujarat, particularly in the districts of Junagadh and Amreli, confront the grim reality of disrupted cycles. Drastic fluctuations in day and night temperatures, coupled with untimely rains, have left their mark on this horticultural emblem.
In a disheartening revelation, fruit growers predict that mango yields could plummet by 25-30 per cent in comparison to 2022 due to these climatic vagaries. The repercussions of Cyclone Tauktae's ravaging impact in 2021 continue to reverberate, echoing through subsequent crop failures in 2022 and Biparjoy in 2023.
Temperature records tell a tale of their own, narrating the heat-infused transformation of Gujarat's climate. Between 1986 and 2019, the state's mean temperatures escalated by a staggering maximum of 2.9 degrees Celsius – a leap attributed to anthropogenic emissions. This upward trajectory is deemed unprecedented in its magnitude over such a time span.
As Gujarat grapples with unanticipated weather extremities, it also grapples with the broader narrative of human responsibility and intervention in these climatic shifts. The 'behind the freakish weather' saga serves as a poignant reminder that the consequences of our actions reverberate far beyond the immediate, underscoring the urgent need for sustainable practices and collective efforts to mitigate and adapt to the mounting challenges posed by an ever-evolving climate.