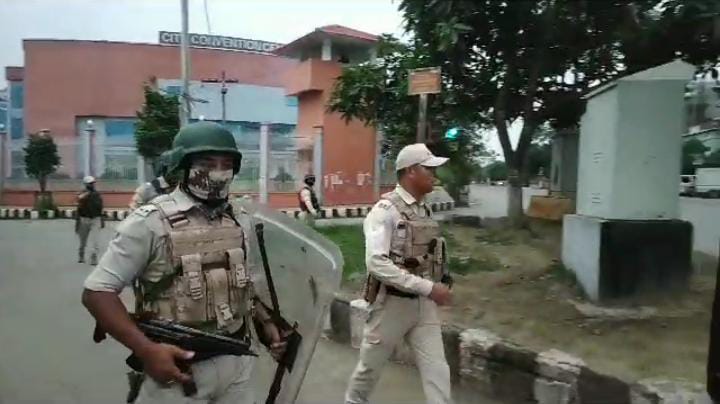 Imphal, Aug 5 (IANS) Normal life was crippled in five valley districts of Manipur on Saturday as various Meitei organisations called a 24-hour-long shutdown demanding to convene an urgent session of the state Assembly to pass a resolution on the ethnic violence.
Shops and business establishments, educational institutions, government and non-government offices, and banks were closed and all kinds of vehicles, save those of security personnel, went off the roads due to the shut down in five valley districts — Imphal East, Imphal West, Thoubal, Bishnupur, and Kakching.
The hill districts, however, remained unaffected in view of the shutdown.
No untoward incident was reported from any of the five districts.
L. Binod, who is one of the conveners of the shutdown, said that the strike was called to give a "pressure to the government" to restore peace and normalcy in the state.
Meanwhile, the Manipur government has convened a session of the state Assembly from August 21. The previous session was held in March.
"The Assembly session should be convened much earlier and before the monsoon session of the Parliament ends, so that a suitable resolution is adopted in the house and it can be referred to the Parliament," Binod told the media.
Ethnic violence broke out in Manipur on May 3 and so far over 170 people killed and over 600 injured while damaging a large number of properties including houses, business establishments, government buildings and other assets. Over 70,000 people of different communities have been displaced from their houses and villages and taken shelter in the relief camps in Manipur and several other neighboring northeastern states including Mizoram and Assam.
The ethnic flare-up and hostilities between the two warring communities — the Meiteis and Kuki-Zomis — further resurfaced recently after the tribal organisations announced mass burial of tribals killed during the ongoing strife. However, Thursday's mass burial in Churachandpur was postponed after the Manipur High Court ordered to maintain status-quo at the proposed burial site.